JC Legacy Photo Series… The Encore!
Mark your calendars because DCM is hosting it's JC Legacy Photo Series again! If you either missed us last time or had a great time, here's your chance to support our local artists again. We will feature Elvin Dominici and Eiko La Bora – Two Afro-Latix Leaders. Along with beautiful photographs, you can look forward to meeting these two leaders and an exciting book signing. Come join us on January 9th, from 5-8 PM at The Factory in Jersey City to meet these two inspiring authors and get your own book signed by them!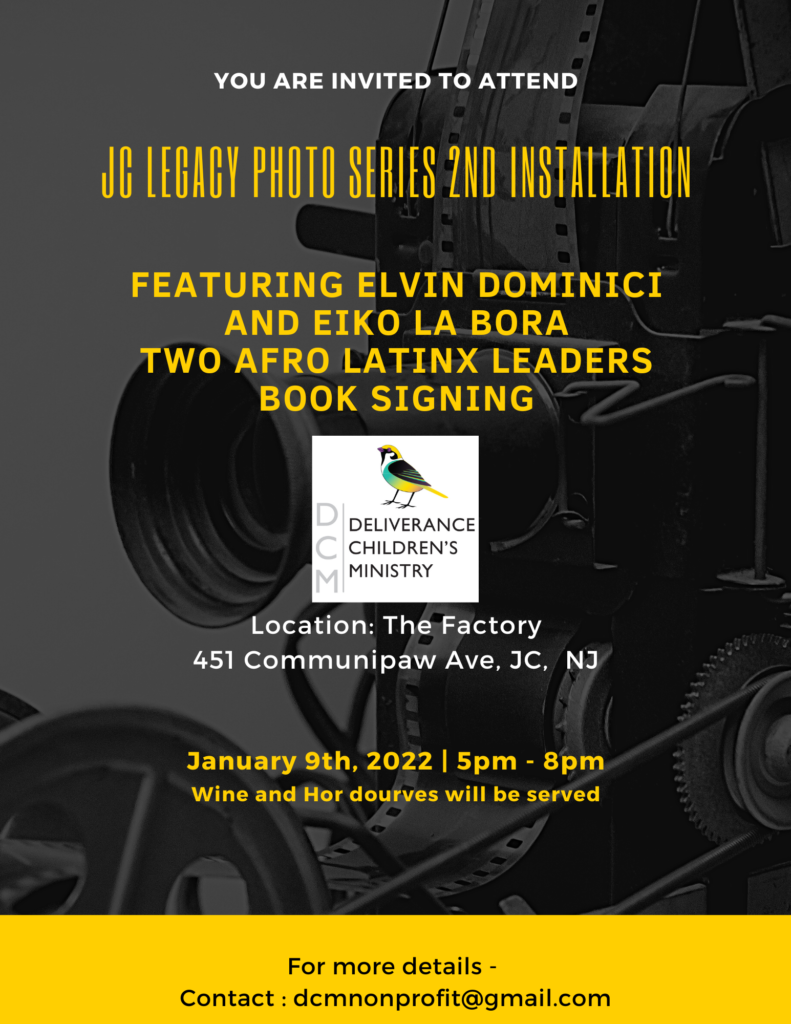 Event Information:
When:

January 9th, 2022

Time:

5 PM – 8 PM

Where:

The Factory, 451 Communipaw Ave., Jersey City, NJ

Who:

Elvin Dominici and Eiko La Bora

What:

Book Signing!!!
Wine and Hors d'Oeuvres will be served.