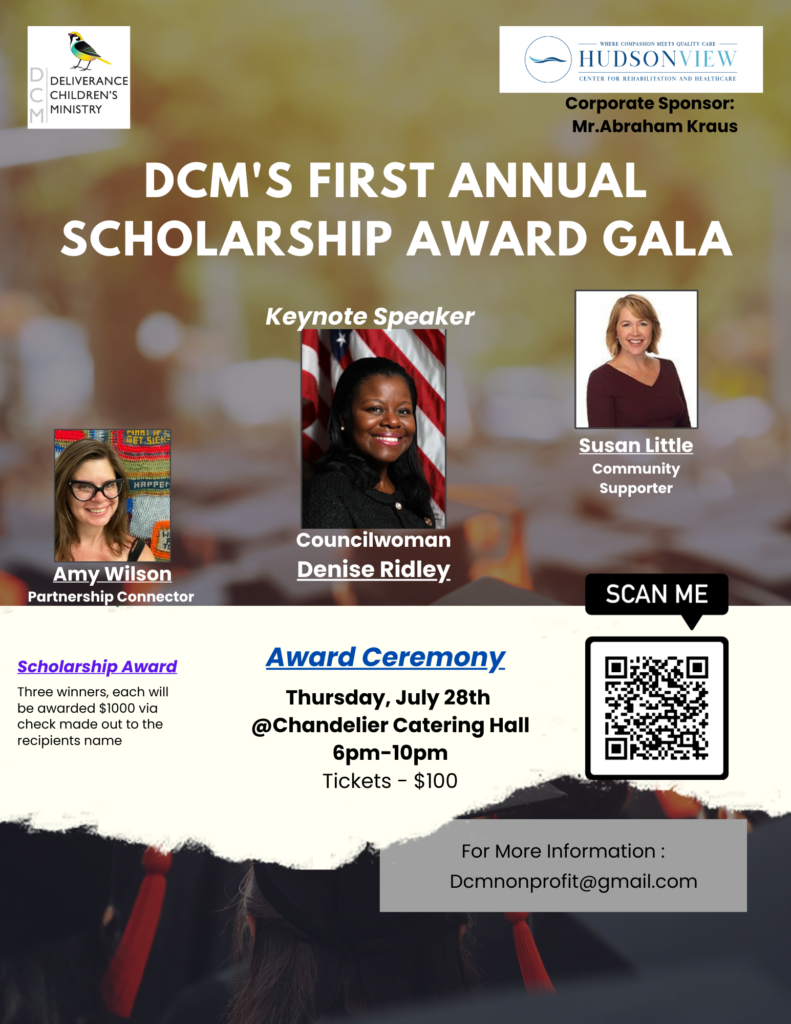 DCM's Award Dinner Ceremony
DCM introduced its first Annual Jersey City Minority Freedom Scholarship Award earlier this year, and we would like to take this Award Dinner as an opportunity to honor both the winners of this scholarship as well as our dearest supporters! On Thursday, July 28th, at 6pm, our dinner will take place at the Chandelier Catering Hall, in Bayonne.
Tickets are selling for $100. A spot as a vendor at our event also costs $100. We will also be providing a program book to all of our guests, in which businesses of any scale may purchase space to place an ad. A quarter page for an ad is $50, half a page for an ad is $100, and a full page for an ad is $175.
Come support DCM and the incoming college freshmen we are awarding scholarships to on the evening of July 28th! We hope to see you there.
All the best,
The Board and Officers of DCM