JC Friday's Featuring Super Pets!!!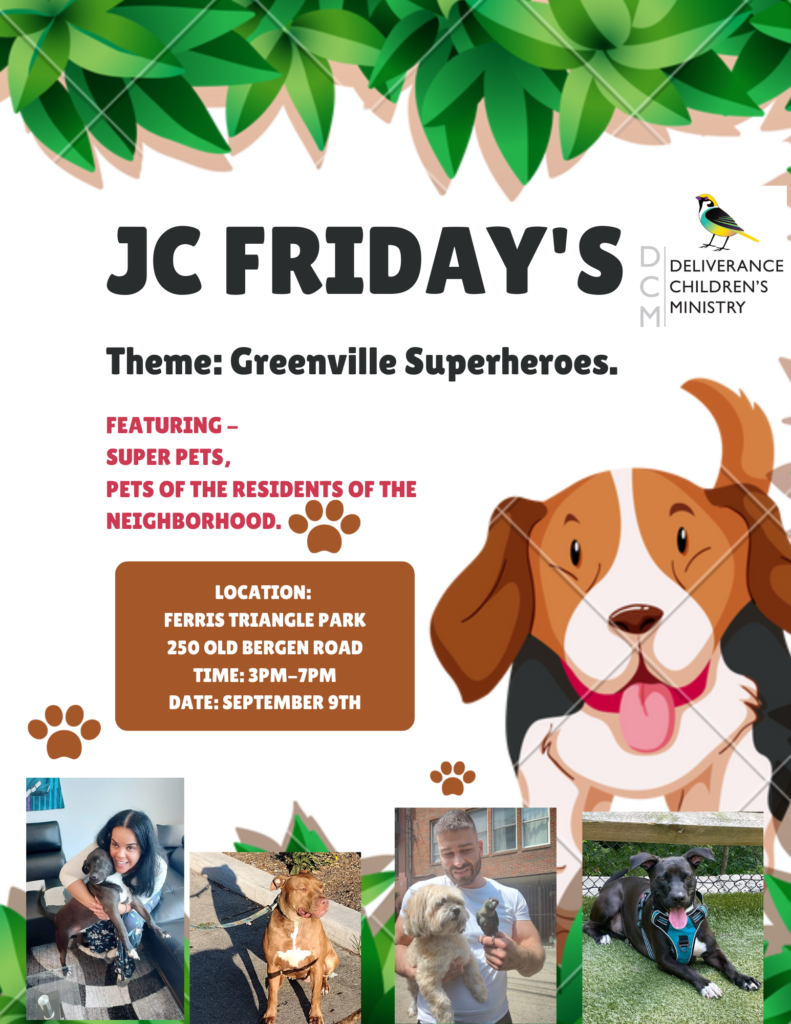 We are super excited to announce the theme of the next JC Friday's is Greenville Superheroes!!! This Friday, we would like to give a special shoutout and thank you to our super pets of the community. We will be featuring Super Pets – pets of our fellow neighborhood residents!
Come join us on Friday, September 2nd, from 3 PM-7 PM, at Ferris Triangle Park, to celebrate together and give our many thanks to the most adorable and fluffiest Greenville Superheroes we know!
When? — Friday, September 2nd — 3 PM – 7 PM
Where? — Ferris Triangle Park, 250 Old Bergen Road
Who? — Everyone is welcome!!!
Featuring? — SUPER PETS from our own neighborhood