School Prep Extravaganza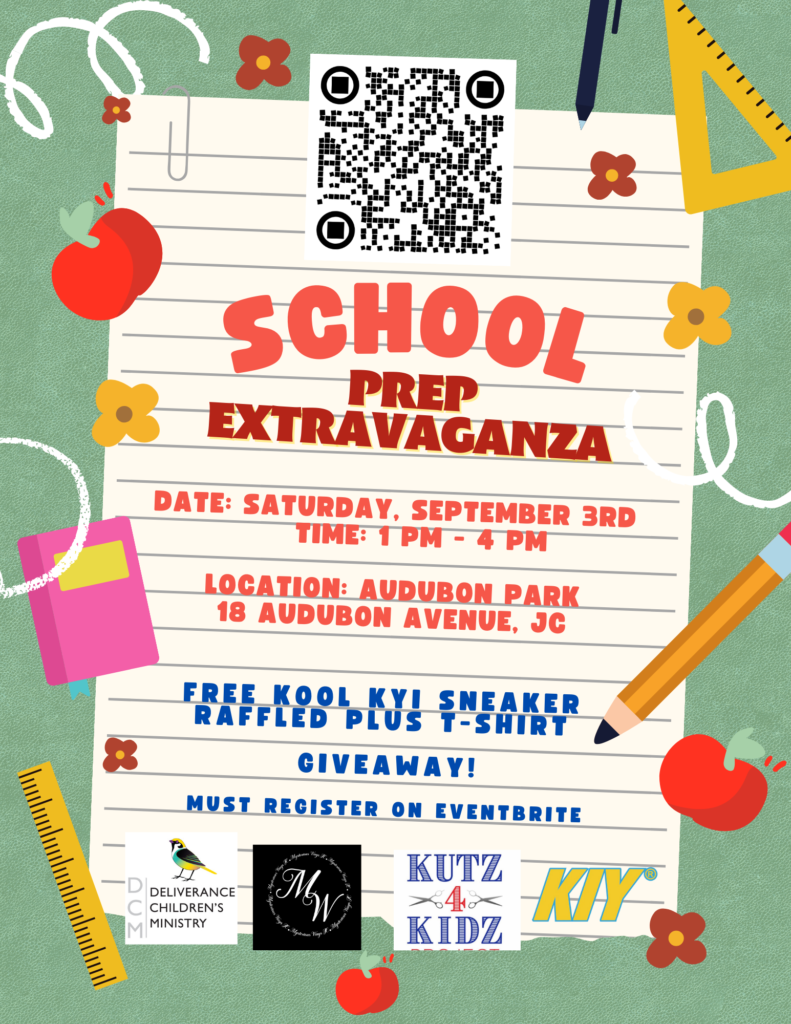 FREE Kool Kyi Sneaker Raffled plus T-Shirt Giveaway! Must Register on Eventbrite.
Join us on September 3rd to welcome students back to school! We will be hosting a raffle, a giveaway, and more! This event is a partnership between DCM, Mysterious Ways, Kutz4Kitz Project, and Kool Kyi.
Date: September 3rd
Time: 1 PM – 4 PM
Location: Audubon Park, 18 Audubon Avenue, Jersey City, NJ 07305
Attendees must register on Eventbrite!
Click here to register.
Or use this link: https://www.eventbrite.com/e/school-here-i-come-tickets-396799657457