Youth Sewing Workshop… Coming Soon
DCM is offering a new program for students. Learn how to sew! There will be Fall/Winter Sessions, and the price is $150 per child – the price includes the materials. 
The workshop has been delayed due to technical difficulties concerning the sewing machines… stay tuned for when it returns!
Project:
Quilt measuring about 13.5 by 18 inches when finished
Each quilt squre will be 4.5 by 4.5 inches
The squres will be sewn together with 1/2 inch seams
Then a border will be created with a 2 inch overhang
Please see the PDF linked here for an example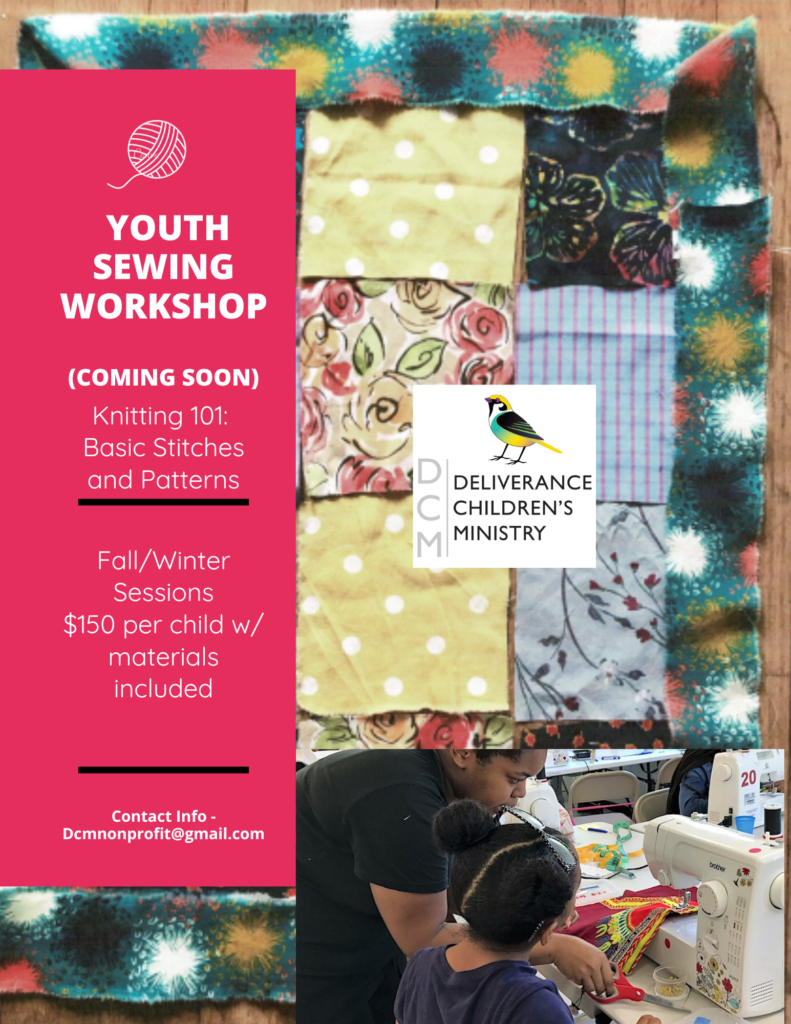 Please enjoy some sneak peaks at what the sewing program will bring to our community!